Shimadzu participates in research, development and monitoring of colorectal cancer by means of gas chromatography analyzer
[China Instrument Network Instrument R&D] Recently, Shimadzu Enterprise Management (China) Co., Ltd. announced a news report that Shimadzu Corporation, the Graduate School of Medicine, Kobe University and the National Cancer Research Center will jointly use triple quadrupole gas phase. The metabolomics analysis technology of the chromatographic analyzer, through comprehensive analysis of metabolites in the blood, has developed the latest screening method that can timely diagnose in the early stages of detecting colorectal cancer.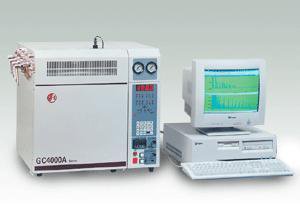 The results of relevant studies are published in the recently published electronic journal of the American scientific journal Oncotarget.

It has been learned that the Yoshida group of Kobe University used the clinical metabolomics analysis technology of GC-MS in 2012 to analyze the serum of patients with colorectal cancer and normal samples and developed it. A reliable method for diagnostic prediction using four metabolite markers.

This prediction method is more practical than the tumor marker methods such as CEA and CA 19-9 in the past. However, as a screening method, the sensitivity and specificity are still insufficient.

Shimadzu combines high-speed scanning control technology (ASSP) and Smart MRM technology to create high-speed, high-sensitivity GC/MS/MS technology.

A joint research team consisting of Shimadzu Corporation and Kobe University used this technology to develop a quantitative analysis method that is superior to plasma metabolites. Using this technique, more than 600 specimens from the National Cancer Research Center's stored clinical information were analyzed, and a high-performance screening method was finally developed.

Through the comprehensive analysis of the metabolites in the plasma of patients and normal human samples, we found that 8 multiple biomarkers can be used for the diagnosis of colorectal cancer (pyruvate, glycolic acid, tryptophan, palmitoleic acid, fumaric acid, birds Lysine, lysine, 3-hydroxyisovalerate).

Based on these 8 metabolite data, a diagnostic method for the prediction of colorectal cancer with a sensitivity and specificity index higher than 96% was developed. Moreover, the newly developed diagnosis and prediction method has been confirmed to be able to obtain high sensitivity in patients with early stage colorectal cancer at stage 0 and stage 1.

(Original title: Collaboration between Schools and Enterprises to Develop Early Screening Methods for Colorectal Cancer with Gas Chromatography Analyzer)
KC/KWB series Industrial Chiller is mainly applied in Plastic & Rubber industry; it can accurately control the molding temperature and shorten the molding cycle, increase the product quality and improve the production efficiency. They are also widely used in Metal working, Mechanical & Engineering, Chemical & Pharmaceutical, Food & Beverage, Laser, Electronics industry, Textile, Electroplate, Semi-conductor testing, Water jet, Vacuum coating, Construction and Military.
Design features
¨ Adopted world famous brand compressors and high efficiency condenser and evaporator, ensure high cooling efficiency, low energy consumption, low noise and long service life.
¨ Chilled water temperature range 5℃ to 35℃.
¨ R22 charged, CFC free type R407C, R410A, R404A, R134A for option, high cooling efficiency.
¨ Over sized evaporator and condenser ensure the chiller unit running under 45C high ambient temperature.
¨ Microcomputer control system offering accurate temperature stability within ±1℃.
¨ Low noise and big volume air blower.
¨ Standard equipped Iron pump, stainless steel or high lift pump for option.
¨ Multi-protection devices ensure the chiller unit running safely.
¨ The innovative evaporator-in-tank configuration ensures a steady water temperature offered, as the evaporator also cools the tank itself, reduces ambient heat gain, and increases the efficiency.
¨ KWB Water Cooled Industrial Chiller adopted shell and tube condenser, features speed heat dissipation and high cooling efficiency, it is good to be used in High ambient temperature area with abundant water.
¨ KC Air Cooled Industrial Chiller adopted aluminum fin/copper tube type condenser, easy for cleaning and installation.
¨ Power supply: 1PH 220V/50HZ-----1/2HP to 2HP
3PH 380V/415V 50HZ-----3HP to 60HP
Industrial Refrigerator,Industrial Air Cooled Chiller,Air Cooled Industrial Refrigerator,Air Cooled Industrial Ice Water Machine
Shenzhen city KayDeli Refrigeration Equipment Co.,Ltd. , https://www.kaydelichiller.com