Kjeldahl's development status
Kjeldahl is a professional instrument designed according to Kjeldahl's principle for the quantitative determination of nitrogen and protein in foods, crops, fertilizers, soils, water and other substances. It is also called protein analyzer, crude protein analyzer and so on. Kjeldahl is widely used in a wide range of applications in various fields and is one of the most frequently used analytical instruments. In recent years, with the advancement of society and the development of science and technology, the domestic analytical instrument industry has developed rapidly. The development of the Kjeldahl nitrogen analyzer is also making rapid progress. The following is a brief introduction of the current development status of the Kjeldahl nitrogen analyzer.
Kjeldahl nitrogen analyzer is a precise measurement and analysis instrument. In the past due to underdeveloped technology, the domestic use of the instrument can only rely on imports, especially the automatic Kjeldahl nitrogen analyzer . With the gradual development of China's science and technology, China has also begun to produce semi-automatic Kjeldahl, but many of these instruments have problems such as low technical content, poor reliability, and low levels, which are difficult to meet with precision scientific research. Analyze the actual needs of the experiment. Today, China has made major breakthroughs in science and technology. It not only can produce a stable and reliable semi-automatic nitrogen determination instrument, but also can automatically produce Kjeldahl nitrogen determination instrument. The quality of the product is guaranteed and the technical content is relatively high. However, the price is much cheaper than the imported Kjeldahl nitrogen analyzer. Therefore, it is necessary to carry out the determination of the nitrogen and protein content of samples in modern times. The Kjeldahl determination instrument made in China can be selected with confidence.
From the past to the present, Kjeldahl has been constantly improving and perfecting. Under the premise of ensuring accuracy, it has been tested step by step and successfully applied to all walks of life. It has made important contributions to the development of the industry. Contributions. Today, in order to pursue higher efficiency and accuracy, under the support of modern technology, the improvement of the Kjeldahl analyzer is rapidly developing toward simple, efficient, systematic, automated and intelligent, and meets various industries. Different testing needs.
mini wheel Loader, wheel loader price, Chinese wheel loader, wheel loader for sale
The loader is an earth-rock construction machine widely used in road, railway, construction, hydropower, port, mining and other construction projects. It is mainly used for shovel loading bulk materials such as soil, sand, lime, coal, etc. Hard soil, etc., for light shovel. Different auxiliary work devices can be used for loading and unloading of bulldozers, lifting and other materials such as wood.
In the construction of roads, especially in high-grade roads, loaders are used for the filling and excavation of subgrade works, asphalt mixing materials and aggregate and loading of cement concrete yards. In addition, you can carry out operations such as pushing soil, leveling the ground, and pulling other machinery. Because the loader has the advantages of fast operation speed, high efficiency, good maneuverability and light operation, it has become one of the main types of earth and stone construction in engineering construction.
Main scope:Loader, Concrete Grinding machines, Floor Polishing Machines, Road Line Marking Machines, Truck Cranes, Road Rollers, Excavators, Concrete Leveling Machines, Power Trowels and other Construction machinery .
Jining oking tec co.,ltd, established in 2010, is a professional manufacturer engaged in the research, development, production, sale and service of Loader, Concrete Grinding machines, Floor Polishing Machines, Road Line Marking Machines, Truck Cranes, Road Rollers, Excavators, Concrete leveling machines, Power Trowels and other Construction machinery .
We are located in Jining city,Shandong province with convenient transportation access. Dedicated to strict quality control and thoughtful customer service, our experienced staff members are always available to discuss your requirements and ensure full customer satisfaction.
In recent years, we have introduced a number of advanced production equipment, and also have an excellent production team and a complete quality assurance system to ensure that each batch of goods is delivered to customers in a timely and high quality.
We also have an excellent management team, experienced technical staffs and professional sales team to solve all problems you encountered before and after sales. In addition, we have obtained I S O 9 0 0 1:2 0 1 5 certificates. Selling well in all cities and provinces around China, our products are also exported to clients in such countries and regions as United States, Europe,Australia, Southeast Asia,Russia,the Middle East,Africa. We also welcome OEM and ODM orders. Whether selecting a current product from our catalog or seeking engineering assistance for your application, you can talk to our customer service center about your sourcing requirements.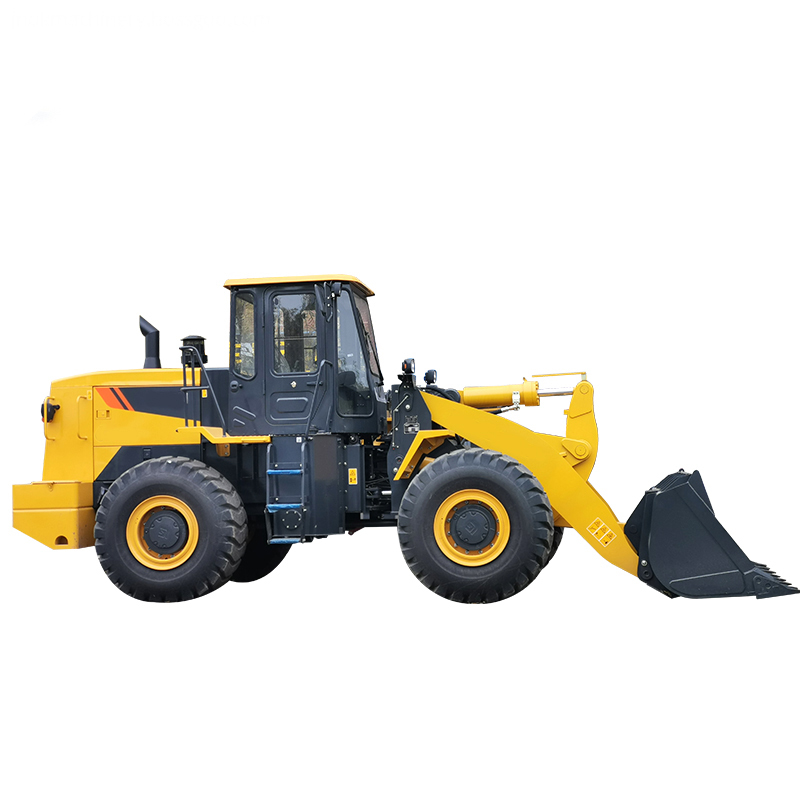 wheel loader, mini loader, backhoe loaders, loader, used wheel loaders, small wheel loader, tractor loader
Shandong Nicosail Group Co., Ltd. , https://www.diggerexcavator.com