Application Analysis of LED Light Sources in China's Medical Lighting Market
China's lighting products for medical use (except functional lighting) and production and technology levels are generally low, brand concentration is not high, most hospital medical lighting products are purchased from abroad, such as Germany Martin, Chuanghu and other brands The market is almost monopolized by foreign companies. Although the number of medical lighting products is less than that of common lighting, it is expensive and has a high market value, which deserves attention.
In China, the medical lighting industry belongs to the medical device industry. There are more than 7,300 companies in the country engaged in the production of medical devices, but less than 3 companies can produce medical lighting products, and most companies only produce low-end products such as viewing lights. Until recently, medical lighting products using LEDs as light sources have appeared and been applied.
With the emphasis on health care, medical rehabilitation, environmental protection and energy conservation in the society, since 2007, China's LED medical lighting has started. However, due to the high barriers to entry of products, the technical risks are high, and most medical device companies do not know much about LED performance and use technology, and the lighting products for medical use involve medical mechanisms, light, machine, electricity, heat and other composite technologies. Only a small number of large companies cooperate with medical institutions to produce such products. In addition, the medical lighting product certification process is complicated, so LED medical lighting is not progressing well and is not suitable for the needs.
At present, there are nearly 3,000 LED companies in China, many of which have strong research, development and production capacity in LED landscape lighting and functional lighting products. However, they lack access to the medical device industry.
Ministry of Health "Statistical Bulletin on Health Care Development" In 2008, there were 278,000 medical and health institutions in China, including more than 20,000 hospitals, more than 60,000 health centers, and more than 170,000 street and community clinics. These units currently use traditional light source lighting devices, and the market scale is very large. Only in terms of energy saving, the upgrading of medical lighting based on semiconductor lighting technology has become inevitable.
However, it must be known that medical lighting belongs to medical equipment, has strict regulations and certification requirements, and is extremely strict in terms of technology and safety rules. Compared with ordinary functional lighting, the technical risk is greater. To this end, the approval of access licenses for production enterprises should be more stringent, but should not exclude non-medical equipment companies, such as licensing LED lighting companies to enter the field.
LED lighting is currently moving from landscape lighting to functional lighting, from outdoor lighting to indoor lighting, from general lighting to special lighting, which is inevitable for technological advancement and social progress.
The LED light source suitable for medical lighting meets the requirements of adjustable, controllable, high reliability and long life, and is the best solid light source to replace the current halogen lamp, mercury lamp and xenon lamp.
Since 2010, domestic LED surgery shadowless lamps have been applied in some top three hospitals and exported to Japan, Australia, the Philippines and other countries.
LED light source: energy saving, environmental protection, lowest cost LED is the most energy-saving artificial light source, replacing incandescent lamp, fluorescent lamp, sodium lamp (HID), halogen lamp, mercury vapor lamp, xenon lamp with LED light source, can save energy 30~80. At present, LED is in the light source The lowest cost source of light is used during the life cycle.
Concrete Pump Casting Elbow
Concrete Pump Casting Elbow is an important product used in elbow system.And casting elbow has many different sizes.
The casting elbow could be used in Putzmeister , Schwing , Zoomlion , Sany , IHI Concrete Pump.
1.Product Introduction
| | | | |
| --- | --- | --- | --- |
| Part No. | Product Name | Description | Flange |
| 1 | Casting Elbow | DN125*R275*90D | SK , 148mm |
| 2 | Casting Elbow | DN125*R275*45D | SK , 148mm |
| 3 | Casting Elbow | DN125*R275*30D | SK , 148mm |
| 4 | Casting Elbow | DN125*R275*20D | SK , 148mm |
| 5 | Casting Elbow | DN125*R275*15D | SK , 148mm |
| 6 | Casting Elbow | DN125*R275*10D | SK , 148mm |
| 7 | Casting Elbow | DN125*R180*90D | SK , 148mm |
| 8 | Casting Elbow | DN125*R225*90D | SK , 148mm |
| 9 | Casting Elbow | DN125*R340*90D | SK , 148mm |
| 10 | Casting Elbow | DN125*R250*90D | SK , 148mm |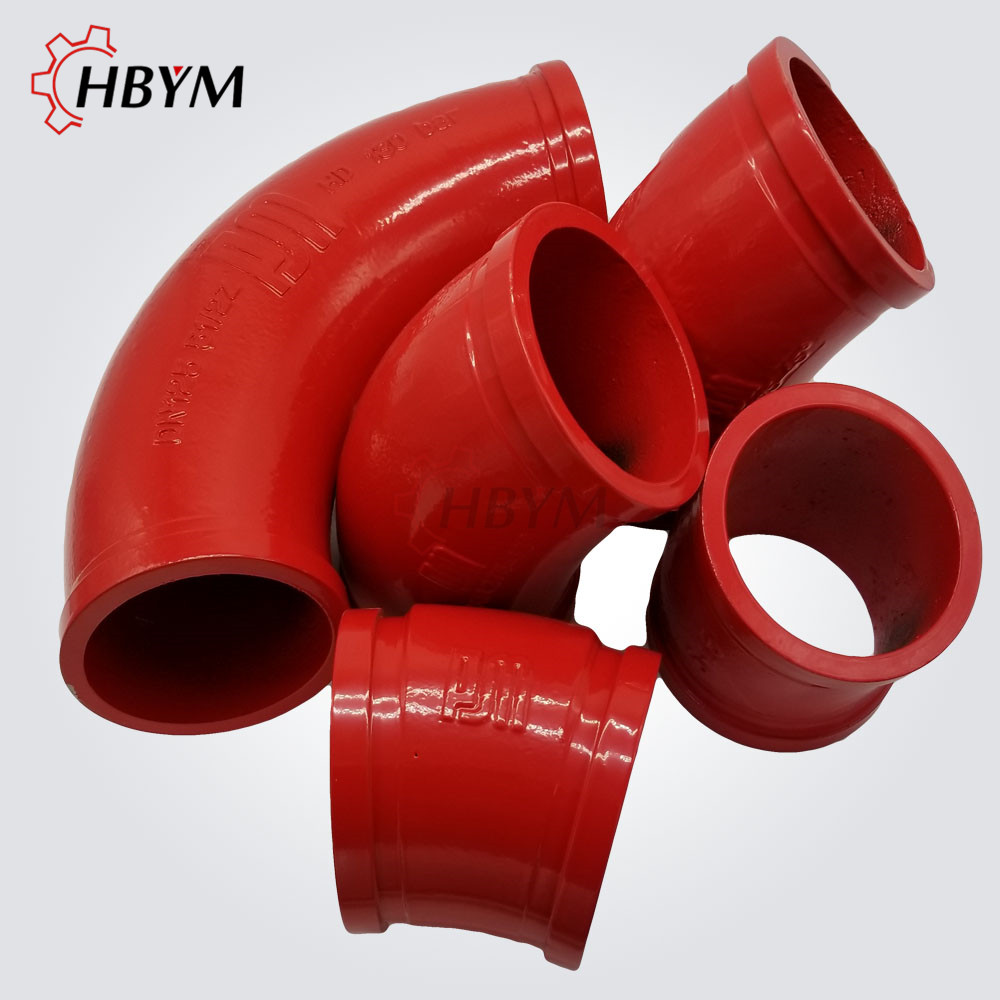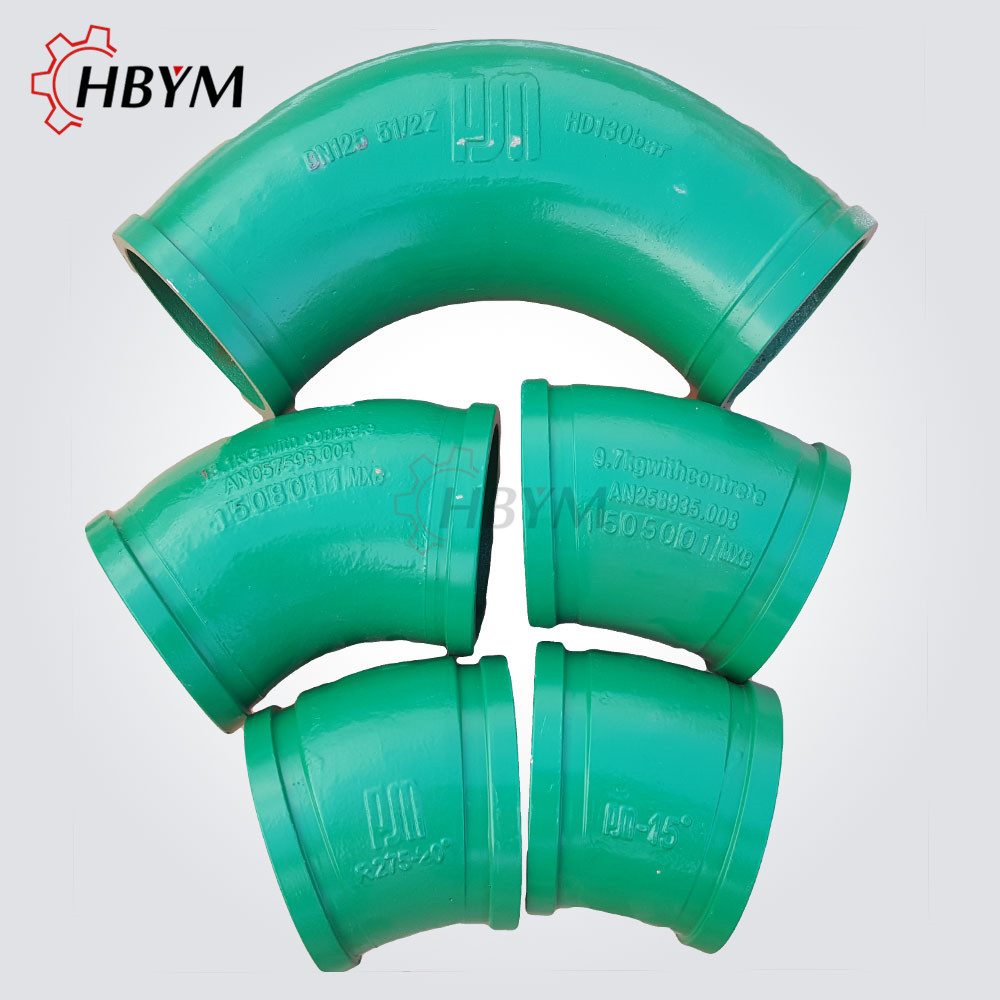 2.Company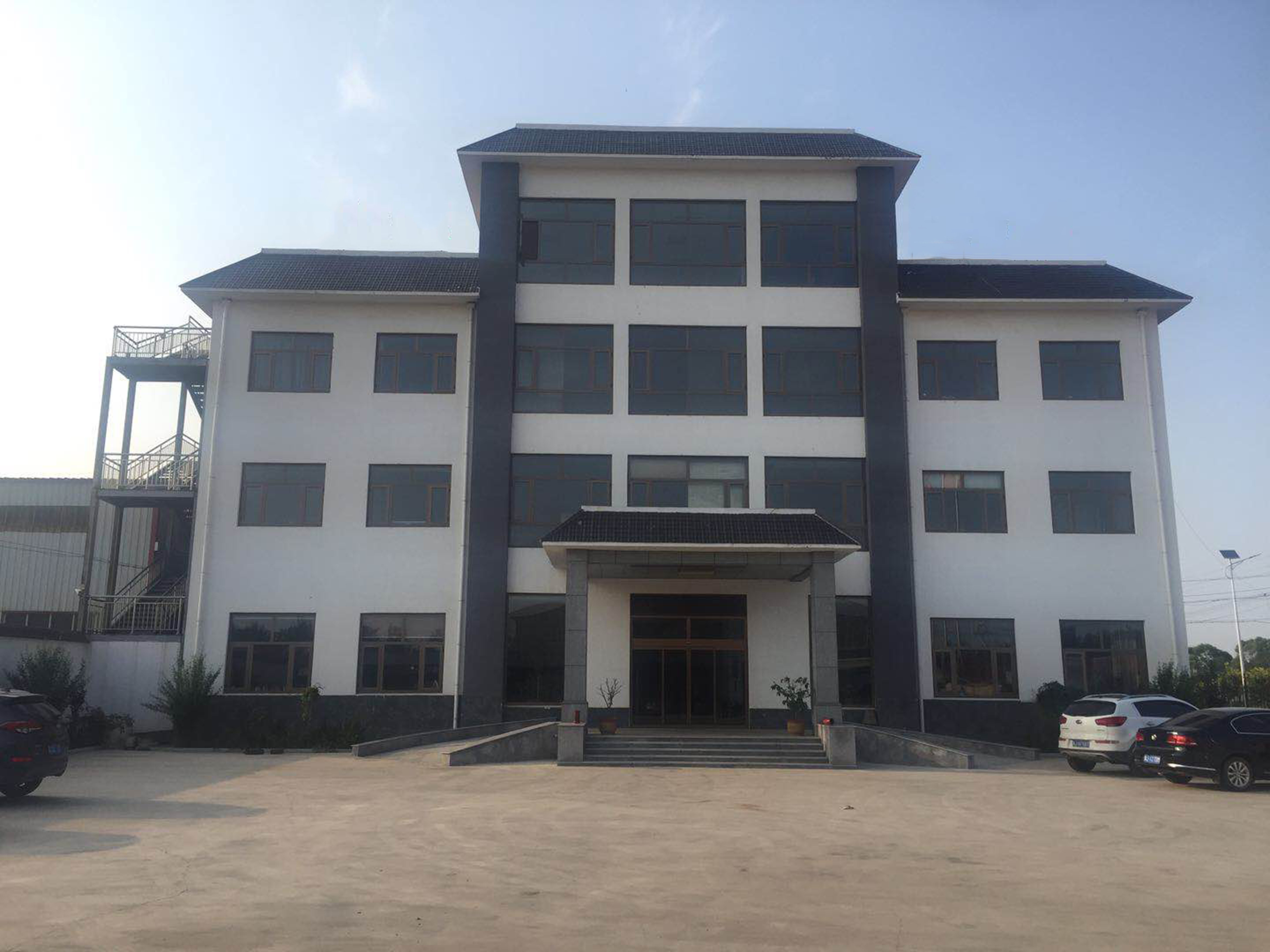 10 years experience,HBYM GROUP LIMITED is a manufacture trading company.
We are located in Hebei province. Our main business include concrete pump spare
parts, concrete pipe, concrete elbow and clamp. We supply spare parts for Putzmeister Pump, Schwing Pump, Zoomlion Pump, CIFA Pump, Kyokuto Pump etc. Besides we
could also produce parts as customers` drawing.
We have professional working team, business team, technical team, service team.
Our annual sales about USD 5million.Our business market mainly in North America,
Eastern Europe, Africa, Mid East, Western Europe and Domestic Market.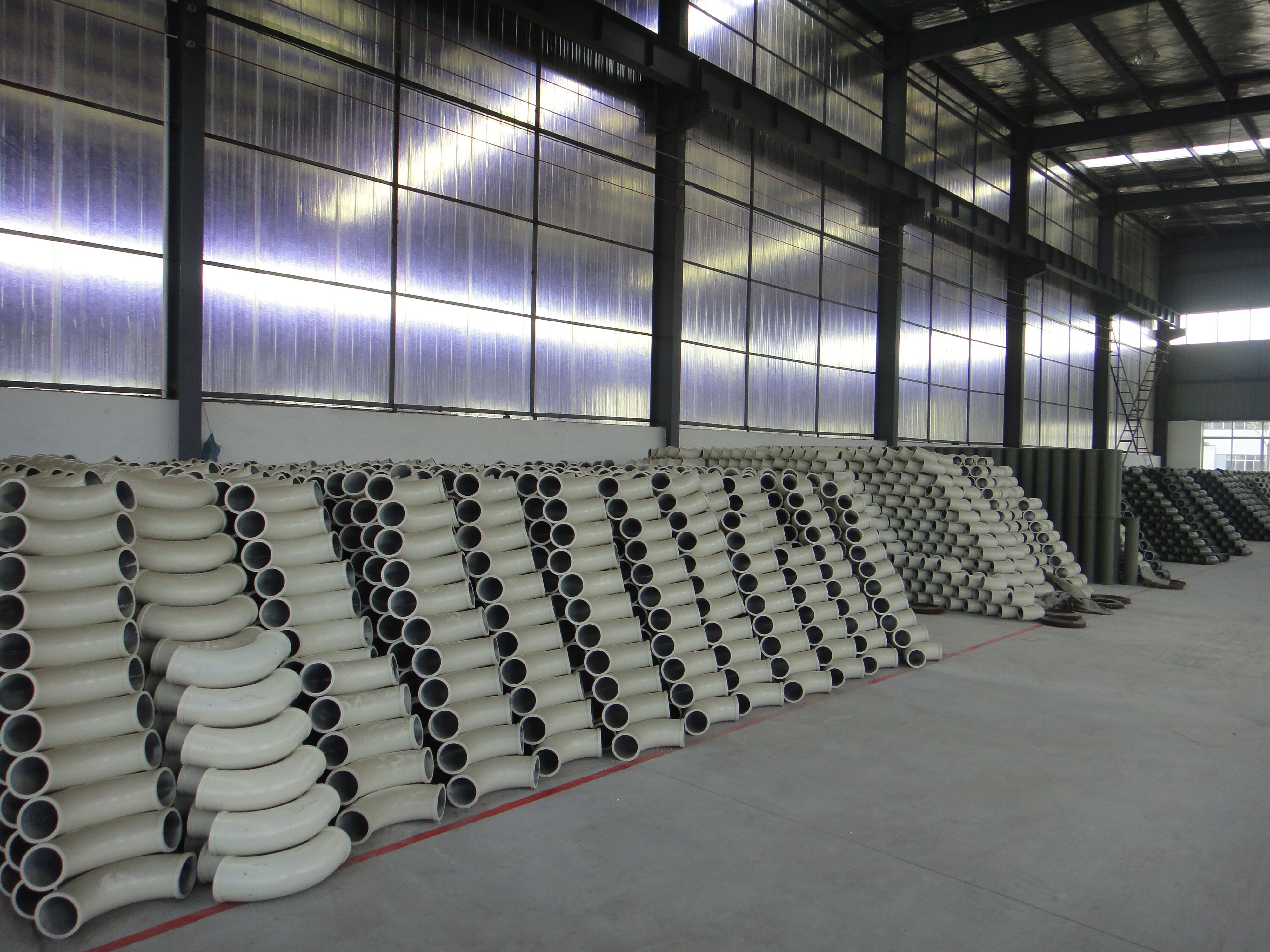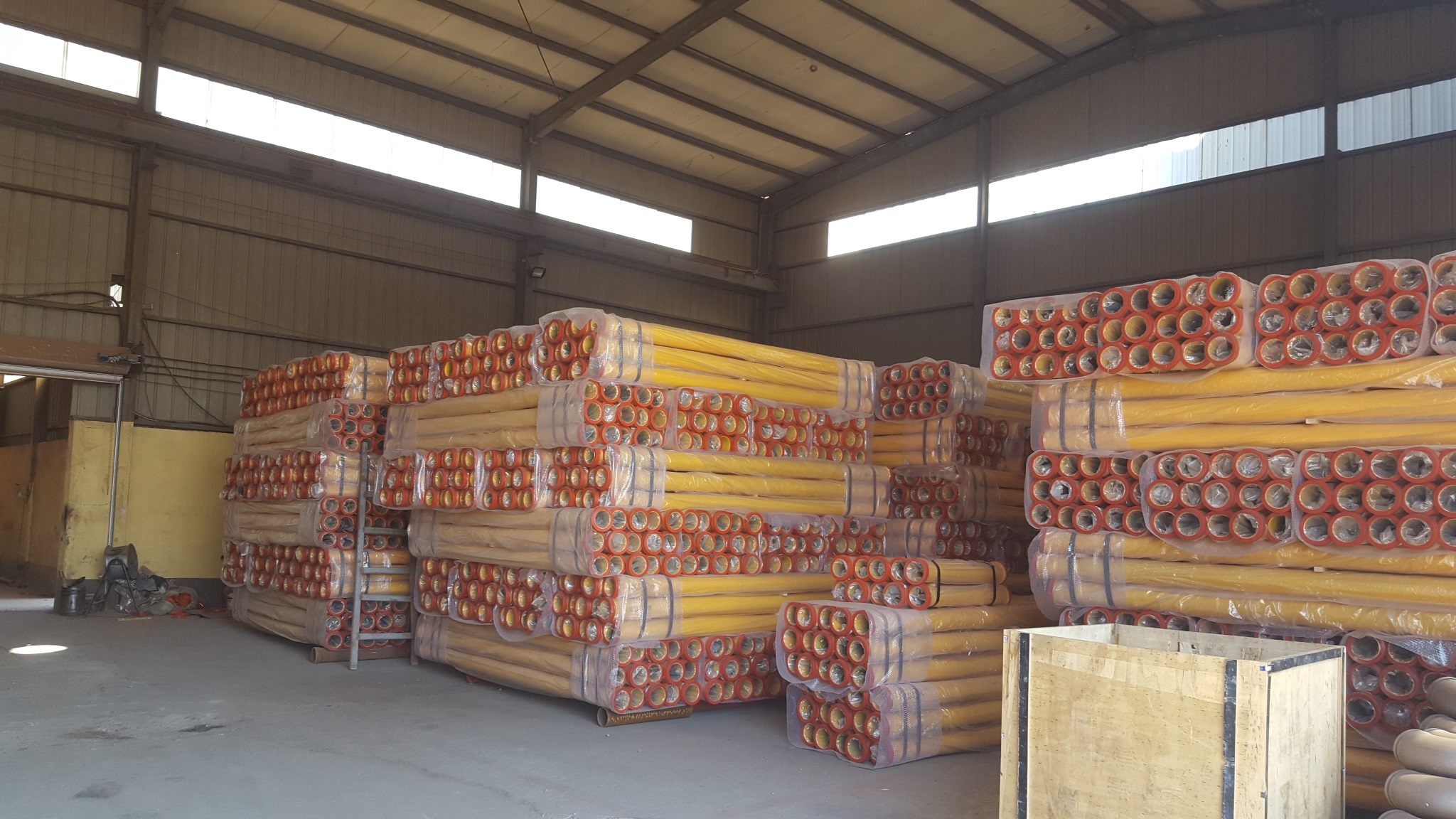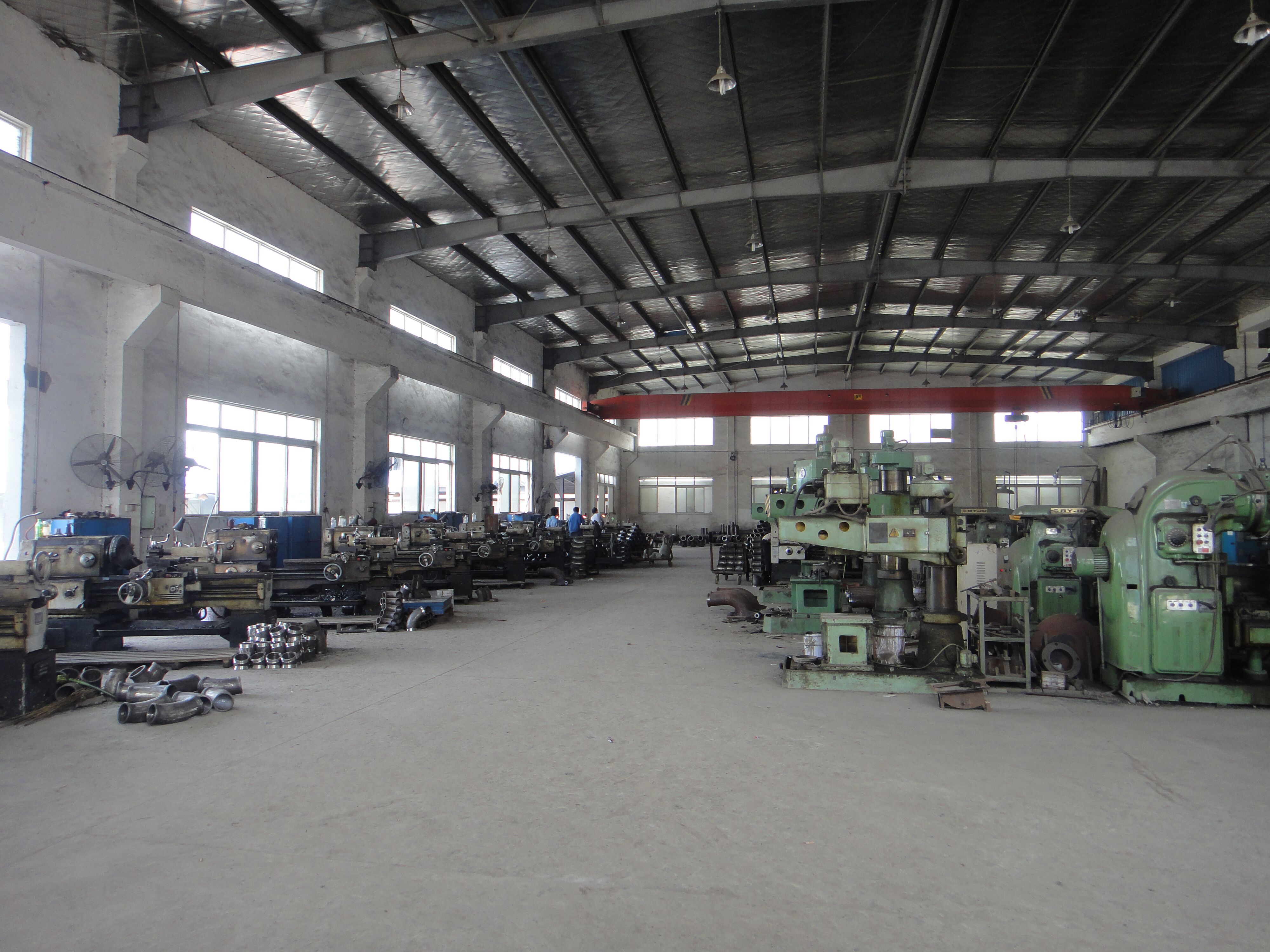 Elbow Systems,Concrete Pump Elbow,Pipe Fitting Casting Elbow,Pipe Fitting Elbow
HBYM GROUP Co,.LTD , http://www.hbympumpparts.com